CTE Cal, Inc. (CTE) provides quality control management services for both public and private sector clients throughout Northern California and Nevada. These services include developing quality control programs (QCP), reviewing quality control specifications, supporting projects throughout the construction cycle and assisting with project closeout. Our approach meets agency specified requirements like the US Army Corp of Engineers (USACE), US Naval Facilities Engineering Command (NAVFAC), US Federal Highway Administration (FHWA) and California Department of Transportation (Caltrans). Our success in the public sector has allowed CTE to introduce the same level of service to the public sector. Developing a plan or program is only as strong as the action behind the plan, as a result, our depth of staff ensures we can execute quality control plans and deliver quality control confirmation through Quality Managers, Technical Staff, Inspectors and Materials Testers.
All of our quality control staff exceed the minimum certification and education requirements to perform their respective area of expertise. Qualifications can include USACE QC Manager certification, college graduates, Registered Professional Engineers (PE), International Code Council (ICC) certifications, American Welding Society (AWS) certified, American Concrete Institute (ACI) certified, American Society For Nondestructive Testing (ASNT) certified and specialty certifications like waterproofing and Exterior Insulation and Finish system (EIFS).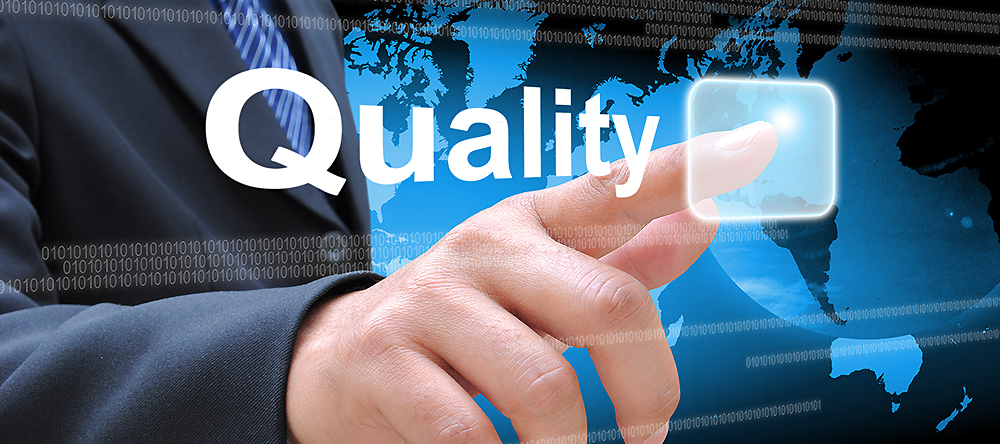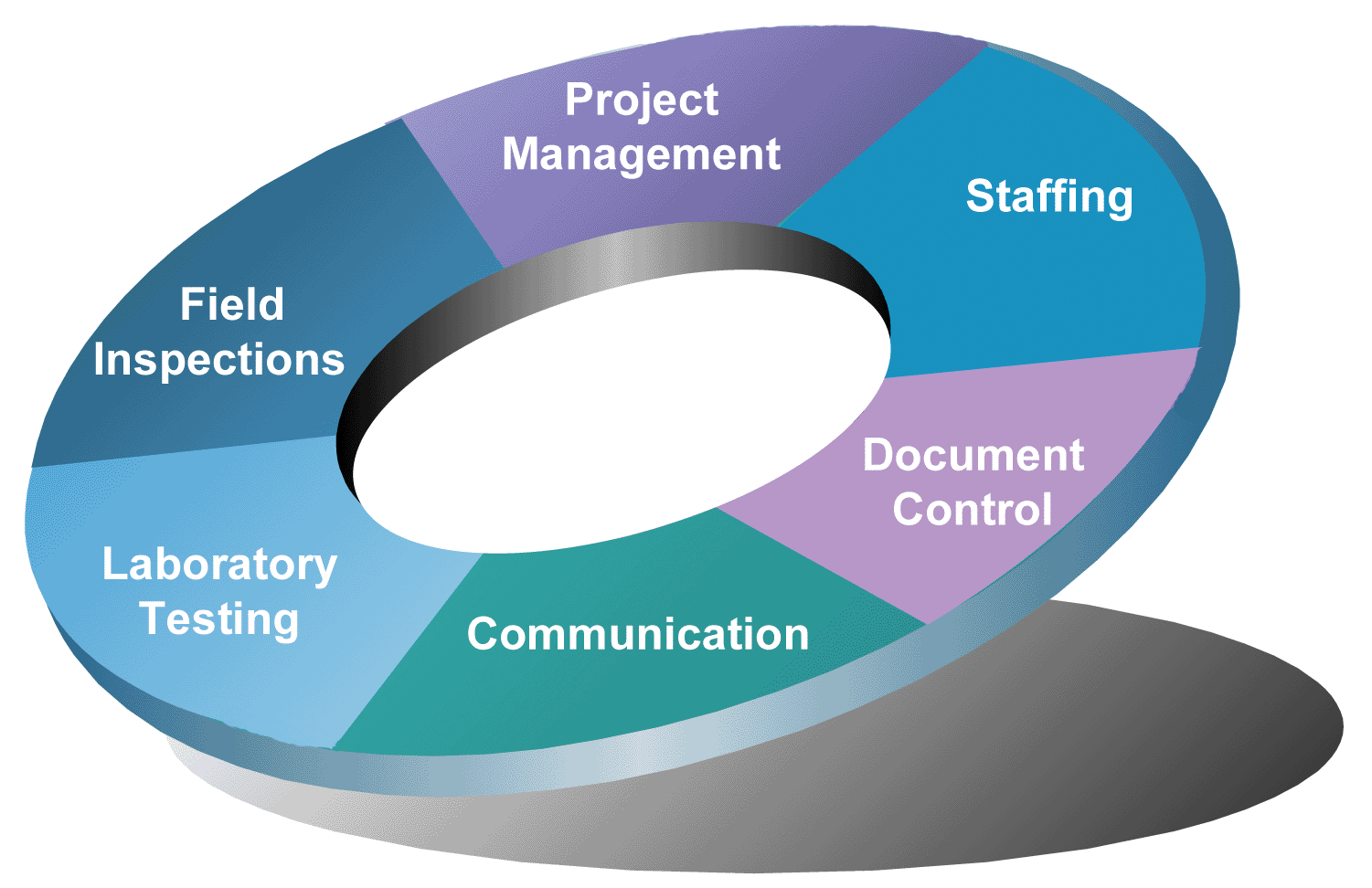 QCM Overview
CTE has developed services to address each segment of the quality control process associated with the way projects are being built in the 21st century. Our quality control management services started in the early 1990's to support contractors mandated quality control programs for Federal projects. CTE's success transformed the way the company approach quality control and soon led us to offer this service to all our clients. The typical services include the following:
QC Plans – These plans provide the team organization, check points & frequencies, procedures and QC backbone during construction.
QC Manager – The certified QCM's provide the administrative resource to make the plan a success.
Submittal Review – This provides the confirmation the subcontractors are providing the specified product or methods to meet the design intent.
QC Inspectors – These are the certified inspectors who confirm quality has been achieved.
Project Closeout – This service ensures deficiencies are corrected and handover to the end user is a smooth transition.
QCM Staff:
• Quality Control Plans
• Quality Control Managers
• Submittal Review Staff
• Plant Audits
• Quality Control Admin. Staff
• QC Inspectors
• OSHPD Inspectors
• DSA Inspectors
• Engineering Staff
• Document Control
• Forensic Investigation
• Plan Check Services
• Welder Certifications
• Welding Procedures
• Metallurgy
• Batch Plant Audits
Inspectors & Testers:
• Driven Piles
• Auger Cast Piles
• Micro Piles
• ICC Concrete
• ICC Masonry
• ICC Post Tensioning
• ICC Reinforcing Steel
• ICC Structural Steel
• ICC Fire Proofing
• ICC Soil
• Soils Compaction
• Asphalt Compaction
• Failure Analysis
• ASNT Ultrasonic Testing
• ASNT Magnetic Particle
• ASNT Dye Penetrant
• Epoxy Anchors
• Pull-Testing
• Surface Mortar Adhesion Testing
• Steel Coating Adhesion Testing
Specialty Staff:
• ICC Building Inspectors
• ICC Mechanical
• ICC Electrical
• ICC Plumbing
• ICC Combination
• Floor Flatness
• Waterproofing
• Window and Door Leak Testing (AAMA 501.2, AAMA 502, ASTM E1105)
• Roofing
• Elevator
• Food Processing
• Curtain Wall
• Shearwall Qualification
• Expansion Anchors
• Asphalt Lay Down
• Coating Thickness
• Coring
• Non-Destructive Testing
• Batch Plant Uniformity